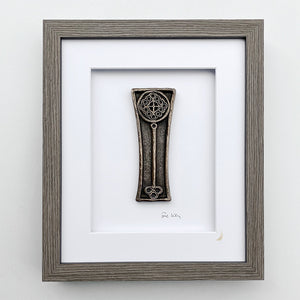 Wild Goose Studio Gallery Framed....The Key
Wild Goose Studio Art.
Keys are powerful symbols of optimism and believing that there is a key is an important first step along the way towards finding solutions. In this way we can see that how we approach the inevitable obstacles and challenges we encounter in our lives can determine their outcomes.
Be an opener of doors. R.W. Emerson
Dimensions:11 x 13 inches (28 x 33cm)
**this piece is also offered in a white frame